Radiology Second Opinions
FROM THE COMFORT OF THE HOME
88% of second opinions result in a new or refined diagnosis. Be confident you have the right diagnosis before embarking on invasive surgeries and medical procedures.
Our team of expert radiologists are specialists who are ready to take a second look at your diagnostic medical images to verify your diagnosis and provide assurance when you need it most.
15 MILLION
US RADIOLOGY ERRORS EACH YEAR
40 %
RADIOLOGISTs LACK CONFIDENCE IN DAILY READING
12 MILLION
PEOPLE in the US MISDIAGNOSED ANNUALLY
50 %
Reduction IN DIAGNOSTIC ERRORS FROM 2ND OPINIONs
The Answers you need from Top Experts

Fast, Easy, Affordable

The radiologists matched to your medical imaging case in MDView are trained to understand the complexities of your study. Many hospitals and imaging centers depend on radiologists who read broken wrists, brain scans, breast scans, and more, all in a matter of minutes.

Radiologists who focus on areas of subspecialities have been proven to deliver more accurate readings, are favored by specialty physicians and oncologists, and provide an increased quality of care.
Expert Opinion from
the MD you Choose

Add Prior Exams for a
Full Review

Video Chat with your
MD to Learn More

48-hour Results with
Expedited Reads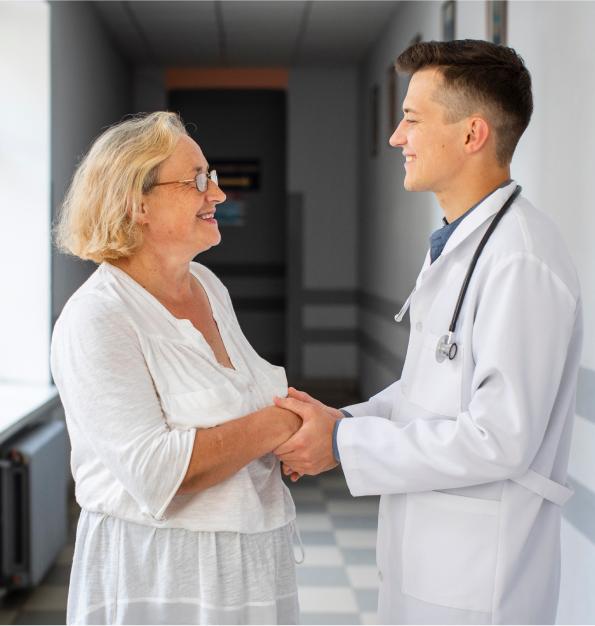 DON'T WAIT WEEKS FOR ANSWERS
VERIFY YOUR DIAGNOSIS
Getting a Second Opinion can reduce the rate of diagnostic errors by as much as 50%. Stop the endless searches online and get real answers now. No waiting weeks or months for in-person or telehealth doctor appointments.
Get an expert second opinion on your Mammogram, CT Scan, MRI, X-Ray, Ultrasounds, and PET Scans.
PEACE OF MIND
IN A FEW EASY STEPS
STEP 1
Upload your Radiology
Images

Upload the DICOM images from your radiology CD or download files from your patient portal.

STEP 2
Share Medical Records &
History
Your selected radiologist can review prior reports and the history of your condition.
STEP 3
Select your Expert RadiologisT

Choose from our team of third-party practitioners who specialize in the study you've uploaded.

STEP 4
Receive your MDView
Report

You will have a thorough and easy to understand report with your questions answered.